Albert W. Cornachio III, Esq.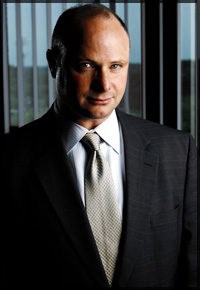 Albert W. Cornachio, III is a trial attorney with Pappalardo & Pappalardo, LLP. He practices primarily personal injury litigation and has experience litigating numerous jury and non-jury trials to verdict.
Mr. Cornachio served as an Assistant District Attorney at the Bronx County District Attorney's Office from 1992 to1996. He then was recruited to serve as defense trial counsel for the Allstate Insurance Company and later acted as supervising trial attorney for the company.
Mr. Cornachio was admitted to the bar in1993 and is licensed to practice law in New Jersey and New York. He is also admitted to practice before the United States Supreme Court and United States Federal District Courts, Southern District of New York and Eastern District of New York. He is a member of the Bronx County Bar Association, Columbian Lawyers Association of Westchester County (Past President), Confederation of Columbian Lawyers Association and the New York State Bar Association. Mr. Cornachio received his B.A. from Fordham University in 1989 and his J.D. from Fordham University Law School in 1992.