John P. Devaney, Esq.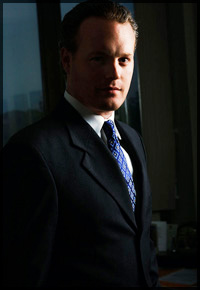 email: jdevaney@pappalardolaw.com
cell phone: (914) 414-7110 (emergency / after business hours)
Mr. Devaney has extensive experience in criminal, immigration, and appellate litigation. He began his career as a trial attorney at the United States Department of Justice. While there, he handled a diverse array of issues, including applications for asylum and cancellation of removal, applications for adjustment of status, background check and fingerprint issues, criminal deportations, and the constitutionality of various immigration statutes. He litigated cases in the United States courts of appeals, often presenting oral arguments, securing wins in the U.S. Courts of Appeals for the First, Second (New York), Third, Fourth and Ninth Circuits.
Mr. Devaney returned to New York and joined Pappalardo & Pappalardo, where his practice focuses on criminal, appellate, and immigration matters. He has dealt with a variety of immigration issues, including employment-based non immigrant petitions (e.g. B-1, H-1B), family and marriage-based non immigrant petitions (e.g. K-1, K-3), and criminal immigration detainers (I-247).
Mr. Devaney also handles a wide variety of criminal issues at all levels of the New York criminal and appellate courts. He has extensive experience at all stages of criminal proceedings, from arraignment to jury trial.
Mr. Devaney graduated from Colgate University in 2003, magna cum laude, and The George Washington University Law School in 2006, where he was a Thurgood Marshall Scholar and law journal editor.