Angelo G. MacDonald, Esq.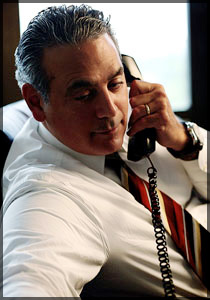 email: macdonald@pappalardolaw.com
Angelo MacDonald is an accomplished trial attorney with decades of experience dealing with significant criminal matters for his clients.
Mr. MacDonald is licensed to practice law in both the States of New York and New Jersey. He is also admitted to practice before the United Sates District Courts for the Southern District and Eastern Districts of New York, The District of New Jersey, The United States Tax Court, The United States Court of International Trade and the Court of Appeals for the Armed Services.
Prior to entering private practice he was an Assistant District Attorney in the Bronx County District Attorney's Office where he held the title of Senior Trial Assistant District Attorney. In that capacity he handled the prosecution of homicides and other high profile/media cases. In the 13 years he served as an assistant district attorney, Mr. MacDonald tried numerous jury trials of which approximately 40 were homicide cases.
Since being in private practice he has tried a variety of cases, from First Degree Murder to simple misdemeanors. He has tried civil cases, post conviction matters, US Martial law hearings and
Administrative trials. He has appeared Pro Hoc Vice in Massachusetts, Rhode Island, and California.
Mr. MacDonald is a regular contributing commentator and Guest on Court TV (now True TV), MSNBC, FOX news discussing and commenting on criminal matters. He is also the Legal Courtroom Consultant for esteemed author Robin Cook, "King of the Medical Thrillers."
Mr. MacDonald was born in Detroit, Michigan and went to high school in Edgerton, Wisconsin. Mr. MacDonald graduated from University of Michigan in 1981 and Villanova University School of Law in 1986. He presently resides in New York City and Toronto, Canada.