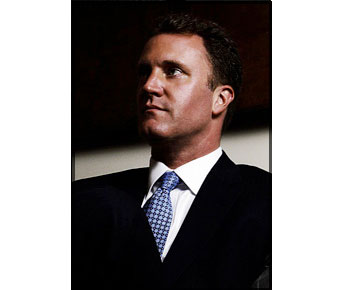 John D. Pappalardo, Jr.
Managing Partner
John D. Pappalardo, Jr.
John D. Pappalardo is the managing partner of Pappalardo & Pappalardo, LLP, the firm his father John J. Pappalardo started more than 50 years ago. John is a former prosecutor with the Bronx County District Attorney's Office where he served as a senior trial attorney in the Felony Trial Bureau. There he handled the prosecution of homicides, robberies, burglaries, and assaults.
Today, Mr. Pappalardo's areas of expertise include complex white collar criminal defense litigation, homicides, and other violent felonies and misdemeanors. Mr. Pappalardo handles hundreds of DWI cases and other vehicular crimes, sex offenses, domestic violence, drug offenses, fraud and embezzlement, shoplifting, and various juvenile offenses annually. Mr. Pappalardo regularly and skillfully defends police officers, politicians, corporate executives, professional athletes, recording artists, business owners, and others in need of counsel.
Mr. Pappalardo has made television appearances on "Good Morning America," NBC, CBS, and News 12. He is a member of the New York State Bar Association, Westchester County Bar Association, and board member of the Columbian Lawyers Association of Westchester.
Bar Admissions
New York
U.S. District Court, Southern District of New York
U.S. District Court, Eastern District of New York
Education
St. John's University School of Law J.D., 1993
Boston College B.A., 1990