John J. Pappalardo Honored With Distinguished Service Award
June 12, 2018
On June 8, 2018, John J. Pappalardo – senior and founding partner of Pappalardo & Pappalardo, LLP – received the Honorable Richard J. Daronco Distinguished Service Award from the Columbian Lawyers Association of Westchester. According to the event's program, Mr. Pappalardo is "a highly regarded and respected member of the legal community. Like our past recipients [of this award], [he] is a role model for persons of Italian heritage and possesses all the qualities the Columbian Lawyers Association values."
The award is presented to a man or woman of Italian heritage who has made a significant contribution to the bench or bar and who has been an outstanding example and asset to the Italian-American community at large. The Honorable Richard J. Daronco Distinguished Service Award is named after Judge Daronco, whose life was taken too soon in 1988 when he was assassinated. Past recipients of this honor include Governor Andrew Cuomo, federal judge Hon. Vincent L. Briccetti, New York's Chief Judge Hon. Janet DiFiore, Westchester County District Attorney Anthony Scarpino, and many other judges and attorneys in the Westchester legal community.
In addition to receiving the Honorable Richard J. Daronco Distinguished Service Award, Mr. Pappalardo received three Proclamations. The Town Board of the Town of Eastchester recognized Mr. Pappalardo for his service as did the Westchester County Board of Legislators, and each Board declared that June 8, 2018 was John J. Pappalardo Day. Mr. Pappalardo also received a proclamation from the Office of the County Executive of Westchester County.
Mr. Pappalardo, a graduate of the George Washington University and St. John's University School of Law, started his legal career as an Assistant District Attorney in Westchester County, where he was assigned to the Felony Trial Bureau, prosecuting numerous cases. After leaving the DA's Office, he established his private practice of law, concentrating in criminal defense. This concentration on criminal defense work remains the focus of the work Pappalardo & Pappalardo, LLP does to this day. Mr. Pappalardo also works on residential real estate transactions as well as wills and estate planning. Additionally, Mr. Pappalardo served 14 years in a part-time capacity as Village Attorney and Prosecutor for the Village of Tuckahoe, and he was also an adjunct professor at Bronx Community College, where he taught criminal law.
At the June 8 event, many distinguished persons in the Westchester legal community were in attendance.
Main photo: John J. Pappalardo speaks about his experiences growing up as an Italian American.
Above, from left: Westchester County's District Attorney Hon. Anthony Scarpino and John J. Pappalardo
Above, from left: Hon. Susan Cacace, John J. Pappalardo, and James Dibbini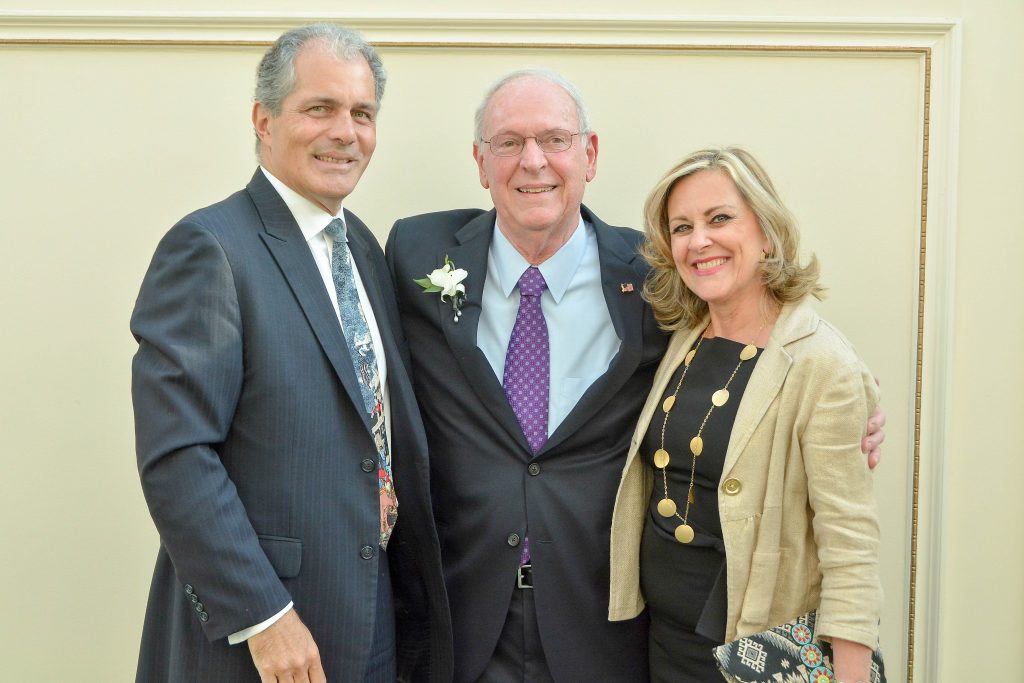 Above, from left: Michael Calano, John J. Pappalardo, and Hon. Janet Calano
Above, from left: Joseph Angiolillo, John J. Pappalardo, and Hon. Daniel Angiolillo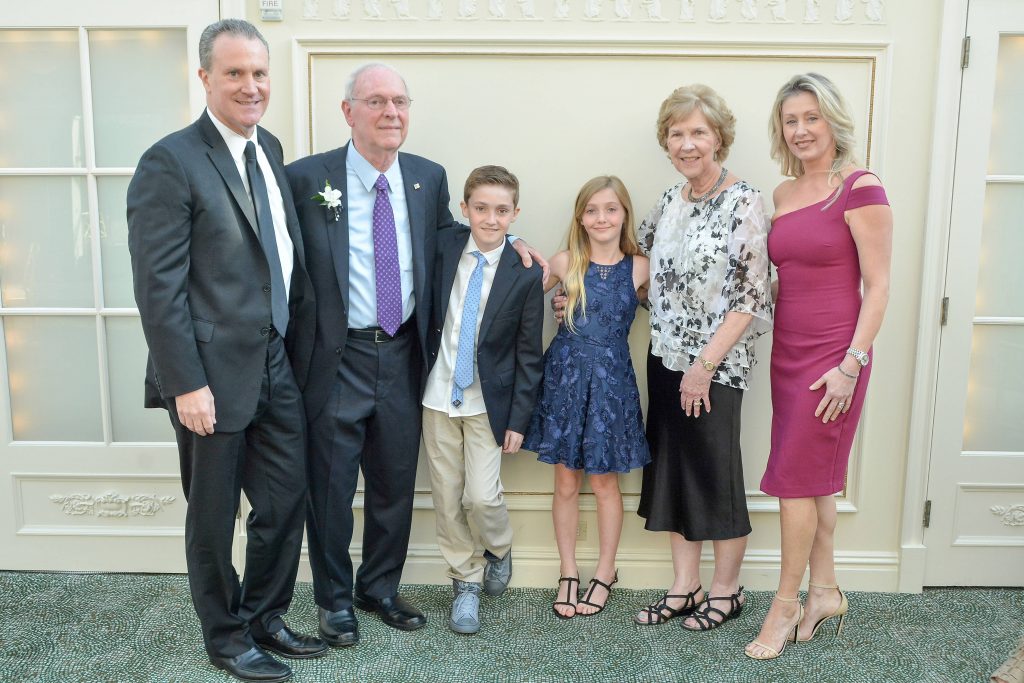 Above, from left: John D. Pappalardo, John J. Pappalardo, John Joseph, Ava, Donna Pappalardo, and Jennifer Pappalardo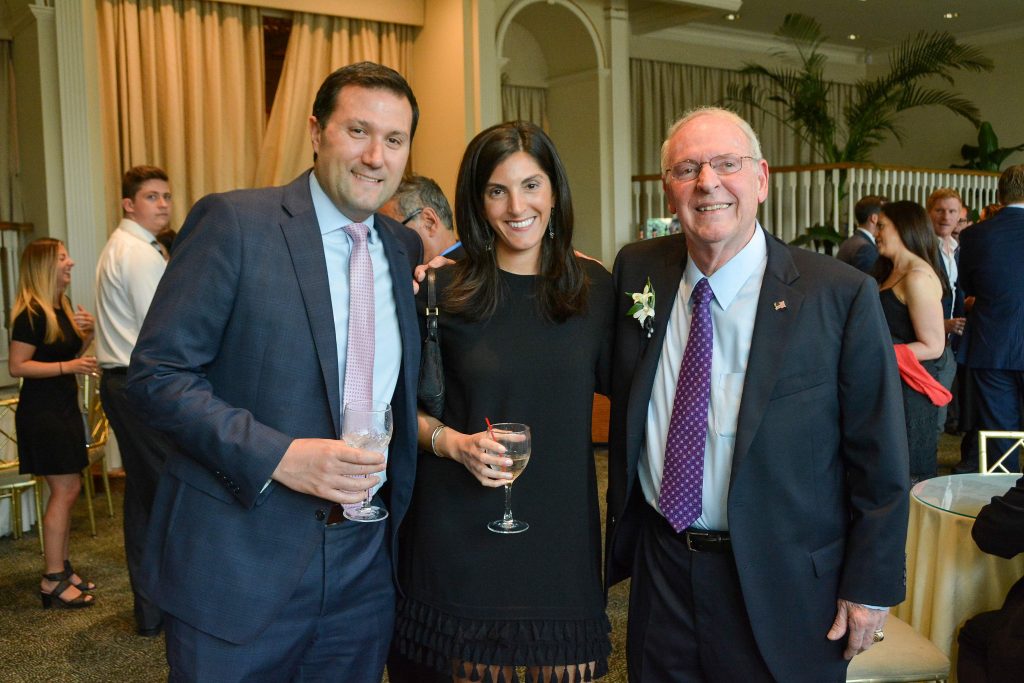 Above, from left: Vincent DelRosso, ADA Stefanie Denise, and John J. Pappalardo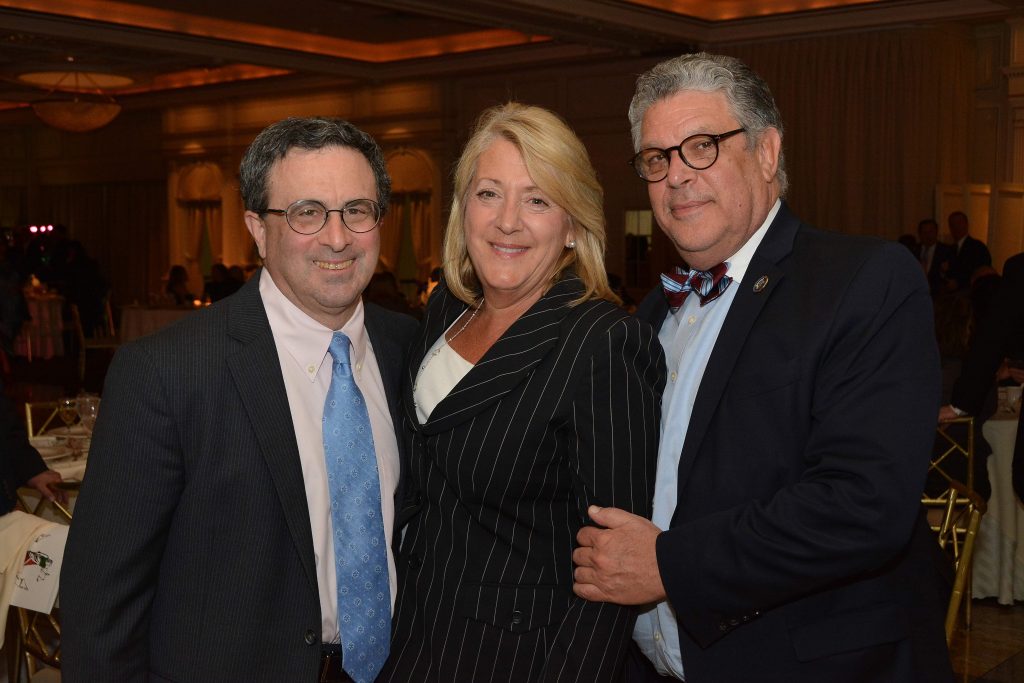 Above, from left: Hon. John Colangelo, Hon. Linda Jamieson, and Hon. Lewis Lubell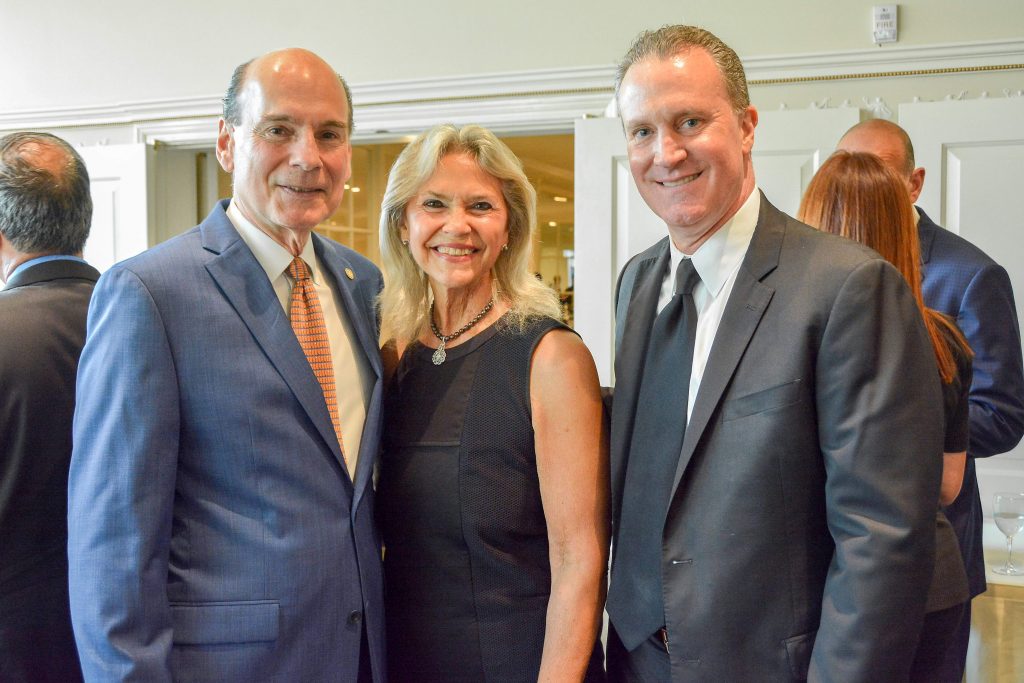 Above, from left: Hon. Michael Martinelli, Jeanne Martinelli, and John D. Pappalardo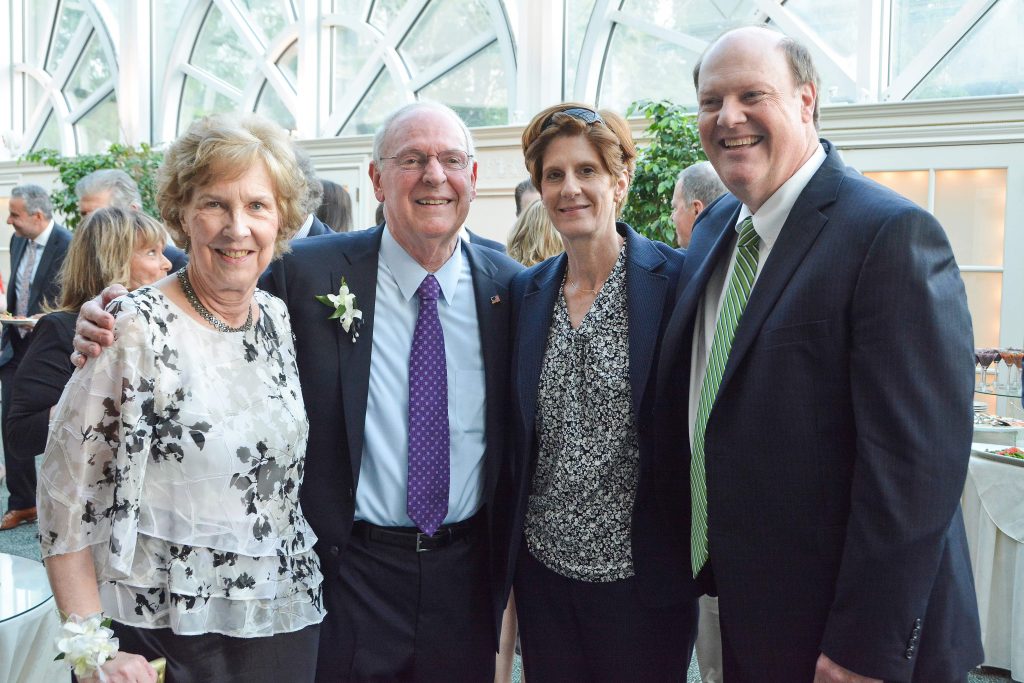 Above, from left: Donna Pappalardo, John J. Pappalardo, ADA Valerie Livingston, and ADA Edward Livingston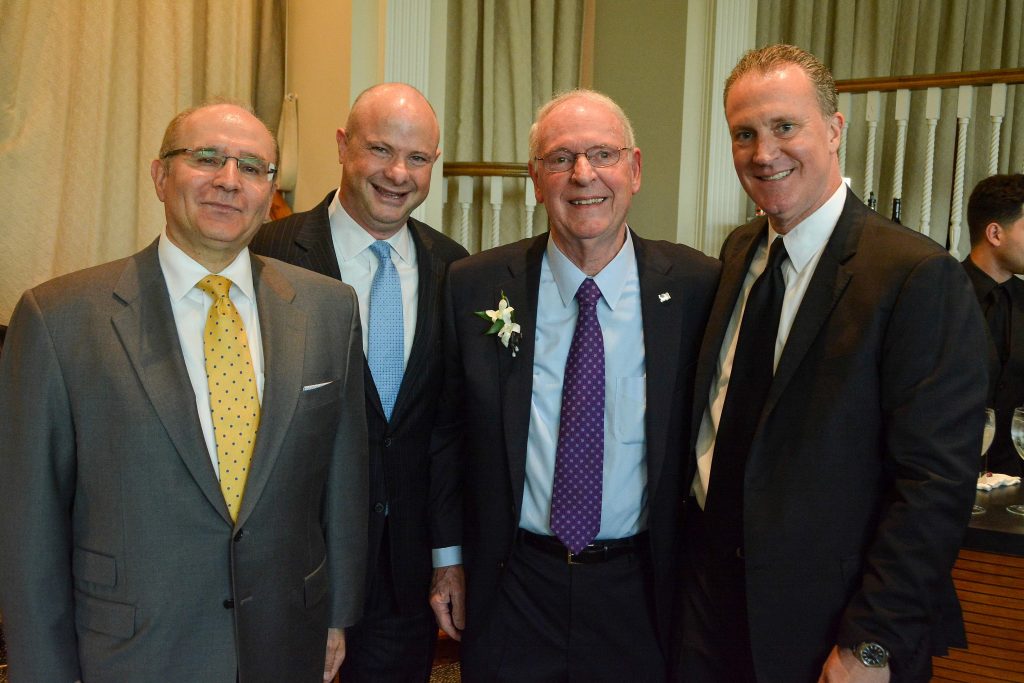 Above, from left: Anthony Enea, Albert W. Cornachio, John J. Pappalardo, and John D. Pappalardo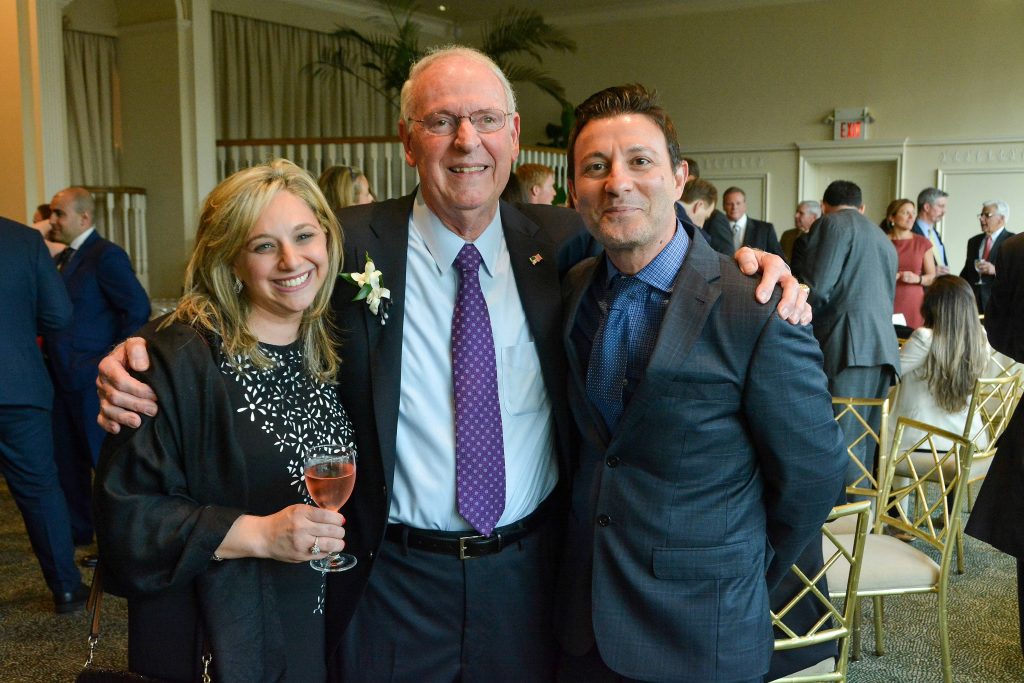 Above, from left: ADA Michelle Calvi, John J. Pappalardo, and Constantino Fragale
Above, from left: John D. Pappalardo and Joan Iacono with John J. Pappalardo as he receives the Hon. Richard J Daronco Distinguished Service Award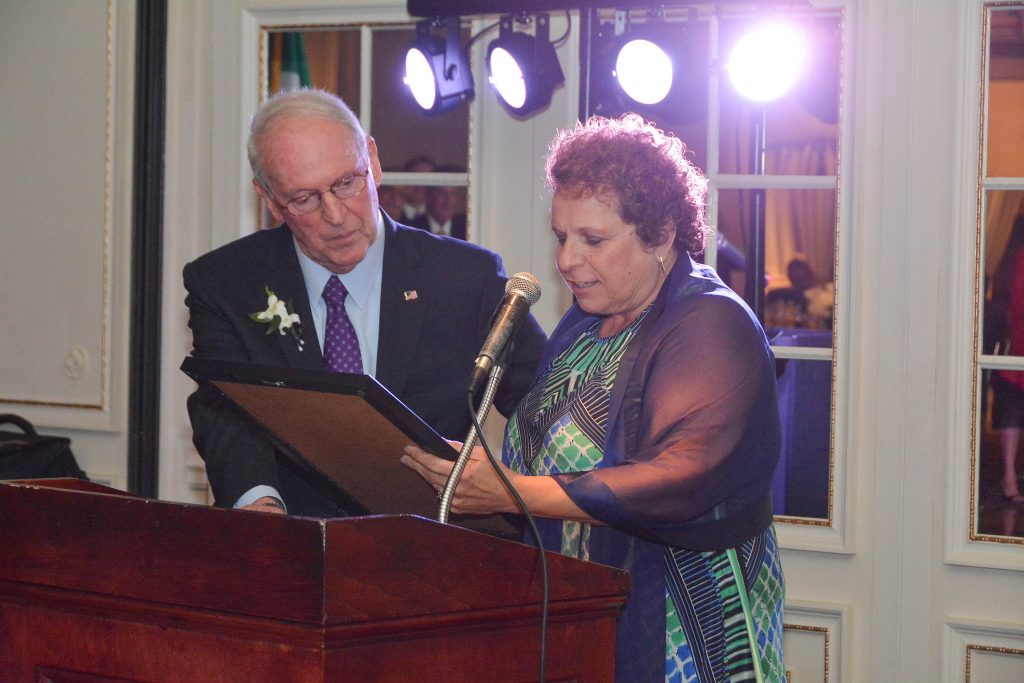 Above, from left: John J. Pappalardo and Joan Iacono read the Proclamation from the Office of the County Executive for Westchester County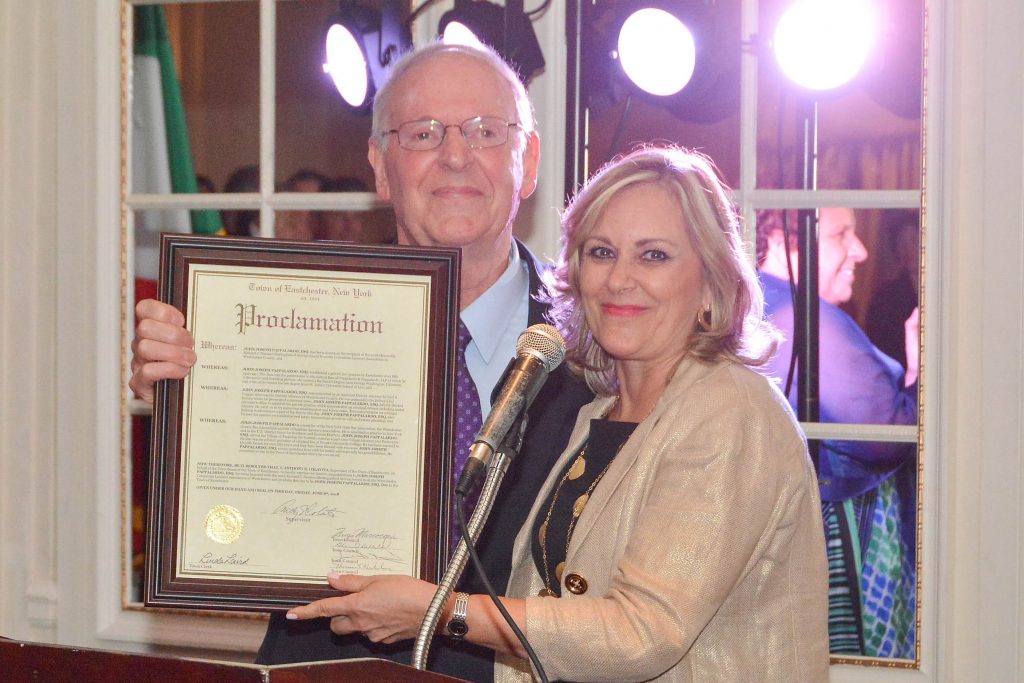 Above, from left: John J. Pappalardo and Hon. Janet Calano with a Proclamation from the Town Board for the Town of Eastchester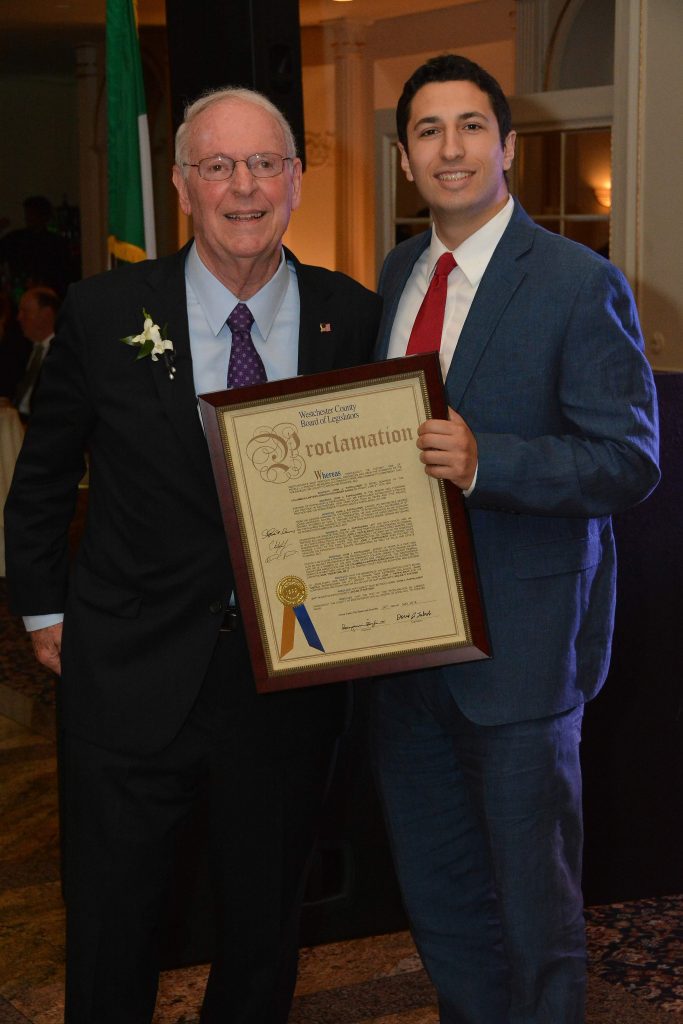 Above, from left: John J. Pappalardo with Legislator David J. Tubiolo and a Proclamation from the Board of Legislators for the County of Westchester