Criminal Use of a GPS Tracking Device in New York
February 21, 2023
Jackie Wisniewski was the victim of domestic violence at the hands of her boyfriend Timothy Jorden. At one point after the couple had broken up, Timothy even placed a GPS tracking device on Jackie's car. Then in 2012, Timothy shot Jackie several times, leaving her to die in the hospital stairwell where the two worked together. After a nationwide manhunt, Timothy turned the gun on himself and died by suicide.
Subsequent to Jackie's death at the hands of her abuser, New York passed "Jackie's Law" in 2014. Under this law, placing a GPS tracking device is illegal if done without permission. But now, tracking devices – such as AirTag, SmartTag, and Tile – are more widely available for sale. As such, criminal charges relating to these devices are becoming more common. Here's what you need to know about the use of a GPS tracking device.
How a Tracking Device Works
A tracking device such as an AirTag, SmartTag, or Tile is usually quite small. In terms of size, many of these devices are only slightly larger than a quarter. These devices usually operate with a replaceable battery, and they only cost about $20 to $30.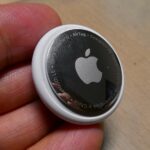 To track with these devices, they are paired with an application on a mobile phone. After the device is activated, the phone application will show the tracking device's location using a Bluetooth signal. To use, the device can be attached to an item such as keys or a wallet. Additionally, most devices have a speaker which will emit a sound so the device and item can be found by the owner.
For an AirTag, the device uses the entire Apple iOS network to provide location data. As such, an AirTag doesn't even need to be within Bluetooth signal reach of the owner. It can be used to track items around the world. For more information, the following video explains how AirTags work.
When a Tracking Device Is Misused
Pursuant to New York's Penal Law § 120.45(2), a person who uses an unauthorized GPS tracking device can be charged with Stalking in the Fourth Degree. This is a class B misdemeanor, meaning it is punishable by up to 90 days in jail. An Order of Protection is also usually issued in such cases.
But this law isn't particularly strong – a charge of stalking only results where a perpetrator continues such conduct after being told to stop. For those who are victims of domestic violence, it may be difficult for them to tell their abuser to stop tracking them.
Moreover, some tracking devices have been modified to avoid anti-stalking efforts by the manufacturer. While Apple's product will emit a sound if AirTag is separated from its owner for an extended period of time, some AirTags have been sold with the speaker disabled. Speakers can also be disabled by anyone with a little tech know-how.
References:
Main Image: by rawpixel.com (royalty-free commercial use license)
Close-up Image of AirTag: KKPCW, CC BY-SA 4.0, via Wikimedia Commons