Possession of Synthetic Cannabinoids Laws in New York
September 20, 2022
If you go to a convenience store, gas station, or smoke shop, you may see colorful packets at the register labeled as "incense" or "synthetic marijuana." Often times, these produced contain synthetic cannabinoids. However, possession of such can be criminal. And the side effects of these drugs can be dangerous.
What is a Synthetic Cannabinoid?
The term "synthetic cannabinoids" refers to a class of drugs that mimic the high of the THC found in marijuana. Usually, the product is a dried plant material that has been coated with the the drug. Sometimes, the drug comes in a concentrated liquid form.
When it comes to marketing, the packages may indicate the product is legal, although it is often labeled "not for human consumption." Many times, it is called "herbal incense" or an "herbal smoking blend." Common brand names include K2, Spice, or Synthetic Marijuana.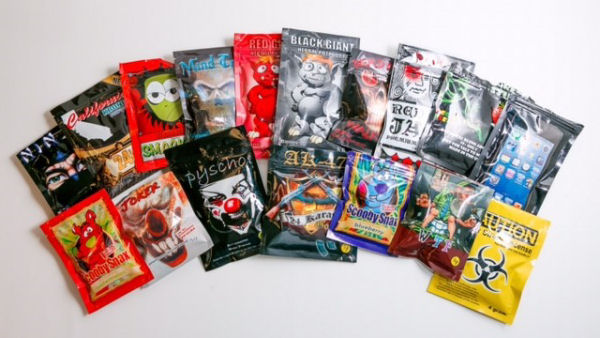 Photo: New York State Department of Health
How They Are Regulated in New York
Today, there are hundreds of synthetic cannabinoids in existence. However, New York's Public Health Law § 3306(g) only lists ten synthetic cannabinoids recognized as controlled substances. Additionally, this statute proscribes any material containing the "salts, isomers, and salts of isomers" of those substances.
Since these synthetic cannabinoids are considered controlled substances, possession of such is a crime. This is criminalized by Penal Law § 220.03 as a class A misdemeanor, punishable by up to 364 days in jail. While possession of marijuana has been legalized in New York, possessing this drug may not be legal.
New York's legislature is considering expanding the list of proscribed synthetic cannabinoids. Specifically, one proposal would ban any product that affects a person's cannabinoid receptors producing a high. See, for example, NY Senate Bill S2716.
Why Synthetic Cannabinoids Are Dangerous
Because they are un-regulated, these drugs can produce all sorts of side effects that are unknown. Indeed, there have been incidents in the past where the drugs were associated with deaths. Some say the effects of the drug can be similar to PCP. Other symptoms of the use of synthetic cannabinoids includes: renal failure, arrested heart rate, high blood pressure, loss of consciousness, violent behavior, nausea, vomiting, tremors, seizures, hallucinations, paranoia, agitation, and anxiety.
References:
Image: CC0 1.0 Universal (CC0 1.0) Public Domain Dedication